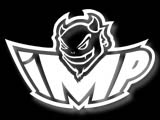 The IMP has been re-designed in 2005 and now comes in 3 sizes to offer beginners and recreational kiters more fun and choice with many improvements added.
The Imp is an easy-to-use two-line Para-foil perfect for anyone that wants to try kiting; this is the perfect trainer kite to safely learn the basics of kiting before moving onto more powerful kites.
The IMP was designed for those looking to try kiting in a fun and safe way without committing themselves too deeply to the sport. The easy 2-line design makes it hassle free for new kiters to learn without frustration.
The Imp has been built to the same exacting standards as our other range of technical Power kites using the same materials and construction techniques. The Imp has incredible stability, direct handling and flies perfectly in light or strong winds with a wide wind window.
The Imp is supplied in two ready to fly options with the lines already attached. You can choose either strap handles or a bar with a safety leash is better suited for those looking to progress to one of the many great kite-sports, buggy, snowkite, land boarding or kitesurfing.
For experienced flyers, it's the perfect gift for friends and family. Help introduce them to kiting without any stress and watch them fall in love with kiting in safety so they can progress to power-kiting with confidence.
IMP Manual On Line
You can find the full Imp manual on line here. You can read it before you buy to get detailed information on the kite and it's setup.
(If you do not have Acrobat Reader you can download it here)