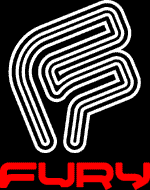 The Fury is based on the legendary Little Devil's planform, but with many changes to improve its performance, power and handling. The Fury is the ideal kite for entry level kiters interested in learning to kite at an entry level price but with the legendary Ozone quality of design and manufacturing.
The Fury is supplied ready to fly and features a new and improved trim and bridling layout, which gives the Fury more speed through the air. A new bridle design increased the kite's stability while eliminating excess bridle lines. Less line equals less wind drag which increases the performance of a kite. The stitched bridle lines increase the strength of the lines meaning we can use thinner diameter line to increase the kite's performance even further and with no knots it means your bridles can not tangle or snag.
The Fury is supplied with the Samurai's Pro handles, but without the kite killers and harness strop. These are, however, available separately at all Ozone dealers
The Fury has also been designed and tested to fly with Ozone's four -line Control bar, which is available as an optional accessory with safety leash and fail-safe trim system.
FURY Manual On Line
You can find the full Fury manual on line here. You can read it before you buy to get detailed information on the kite and it's setup.
(If you do not have Acrobat Reader you can download it here)